Challenge Design Innovations (CDI) was born 40 years ago when we built company founder, Jim Wall, built his 1st ropes course and zip line with the idea that quality products and services are built upon quality relationships.

Jim Wall built a ropes course at San Lee Park in Sanford NC in 1980. By 1987 he had started a company, Walls Outdoor Associates, that would take a few twisting paths to become CDI.

Today, the company owned by Corey Wall (Jim's son) and employs a staff with decades of experience.

Here, you can feel confident that you are working with leaders in the industry, and you will feel at ease because you know we have your best interests at heart.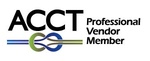 Accredited by the Association for Challenge Course Technology (ACCT) as a Professional Vendor Member that designates CDI as an expert in design, construction, installation, training, certification, and equipping high ropes, low ropes, challenge courses, ziplines, canopy tours, aerial adventure parks, climbing walls, ninja course, obstacle courses, and tactical training courses.

Challenge Design Innovations has undergone a strict peer-review process. All design, installation, and services comply with current ACCT/ANSI standards.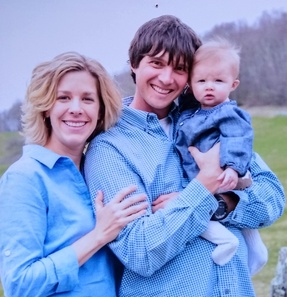 CDI Owner Corey Wall with Dr. Katie Wall and Daughter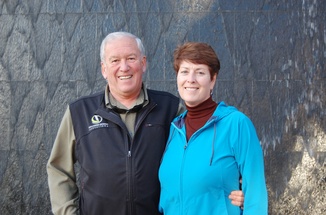 Company Founders Jim Wall and Catherine Tait
Our Values
Challenge Design Innovations, Inc. is driven by the strong values established by this successful second-generation family-owned and operated business. Our leadership team brings decades of experience, creativity, and commitment to experiential learning and the adventure industry.
We demonstrate our continued investment in the success of our clients, staff, and the industry at large through unparalleled customer support, active participation in industry associations and standards development committees, and a commitment to the continuing education of our employees. 
We believe that everything we craft should be meticulously designed to meet the unique and specific goals of each adventure project. Our holistic approach includes certified arborist assessments, engineering, quality installations, and a customized training curriculum.
Our expert team is committed to ensuring that your adventure project reaches its full potential and exceeds expectations.

You can count on CDI for the design, construction, inspection, maintenance, training, and equipment for ropes courses, challenge courses, zip lines, adventure parks, climbing towers, and military tactical courses. 

 Want to learn more and begin the process of getting your project started?   Call us at 828-737-6850 call or send us a message.