As an accredited full-service company, CDI offers small and large repair and maintenance services for the continued upkeep of your course. We provide a variety of more specific services including Training, Inspection, and Certification that are aimed at promoting safety and education of your course. See detailed descriptions of these core services below.
---
TRAINING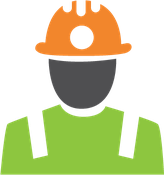 Regular training for you and your staff is a vital part of quality programming and risk management.  Many insurance companies require annual training by an ACCT Professional Vendor Member like us.
Challenge Design Innovations trainers have hundreds of hours of experience, and while each has his/her own unique style, they are all friendly, patient and able to teach to a variety of learning styles.
In addition to customized courses, we offer the following basic training formats:
40-Hour Initial Training
Advanced Skills Workshops
Games and Initiatives Training
Universal Training
Review & Skills Assessments
Pre-Certification Review Workshops
We bring the training to you and integrate the details of your program into the curriculum, including:
Course type
Belay system
Local operating procedures
Group size
Experience level
Program and individual goals
After each training, you will receive a summary report with training agenda and notes, as well as skills assessment worksheets detailing individual performance during the training.
Our primary training manual, The Complete Ropes Course Manual (4th Edition), was co-written by CDI Founders Jim Wall and Catherine Tait along with with the venerable Karl Rohnke and Don Rogers – all leaders and pioneers in the challenge course industry.  This comprehensive text is standard curriculum in colleges and universities across the country.  Available for purchase through our gear and equipment division - High Country Hardware.
Interested? Call us for more information and pricing. 
 Note:  We routinely conduct trainings for courses built by other companies. 
---
INSPECTION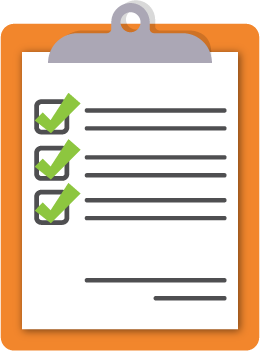 In addition to regular in-house inspections, a thorough annual course inspection by a qualified 3rd party challenge course professional is an absolute must for every program.
Our experienced and knowledgeable inspectors take the time to perform hands-on examination of each piece of operational equipment, each element, and the surrounding environment all to the most current ACCT/ANSI standards.  Inspectors come prepared to perform minor repairs such as tightening bolts, tensioning cables, and replacing cable clamps, for cost of materials only.
After each structural inspection, our inspector reviews their observations with your course manager and takes the time to answer questions and explain their findings.  An Initial Findings Report summarizing these observations is left with the site manager on the day of the inspection, and a very comprehensive report is mailed within 3 weeks.
We know you work hard to provide safe and effective programming for your clients and we do too!  We strive to keep all of our services accessible to each site, because regular inspections, maintenance, and proper training are vital to the success of every course.
Even if you have never worked with us before, we want you to be safe out there and feel confident that your program has the resources it needs.  If you have a question about anything pertaining to your course, just give us a call!
 Note:  We routinely perform inspections of courses built by other companies. 
---
CERTIFICATION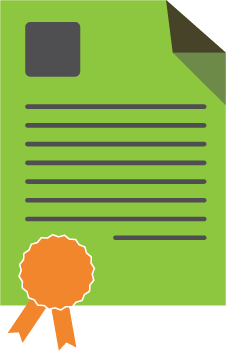 First published by ACCT in 2007, Challenge Course Practitioner Certification (CCPC) standards are designed to serve as a common language to describe a facilitator's training and background in the challenge course industry.
Not to be confused with a certificate-of-training, Practitioner Certifications include both a practical and written test of skills and knowledge based on a specific set of standards.
Certifications are described in four ways:
1. Experience Level:

Level I
Level II
Challenge Course Manager

2. Course Type:

Low Course
High Course
Full (low & high) Course
Site or System Specific

3. Belay System:

4. Specialty Events:

Such as Giant Swing or Zip Line
Challenge Design Innovations has been accredited by ACCT to provide all levels and types of practitioner certification.
While most certification testing is scheduled directly with clients, we do occasionally offer open enrollment testing.  If you are interested in hosting a certification test day at your facility, give us a call!
or Check out the ACCT website!
---
Through our gear division, High Country Hardware, we also offer an array of gear, equipment, and hardware designed for all of your adventure needs including zip lines, canopy tours, ropes courses, challenge courses, rock climbing walls and climbing towers.