Posted by: Lindsey VanBuren 3 years, 4 months ago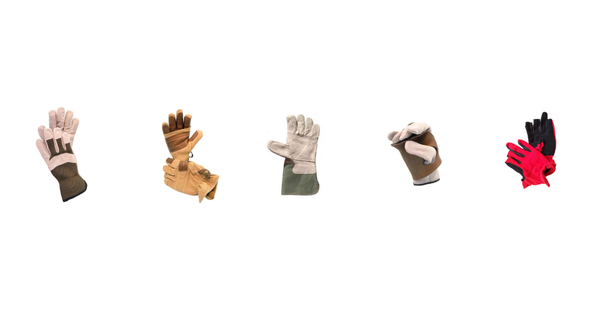 FOR IMMEDIATE RELEASE
Challenge Design Innovations Has Acquired Rocks Edge Gear
Newland, NC January 24, 2020
We are pleased to announce that Challenge Design Innovations (CDI) has acquired Rocks Edge Gear!
The new home of Rocks Edge Gear will be on Challenge Design Innovations' gear and equipment site www.highcountryhardware.com.


Early in 2012, a collaboration was born between challenge course and zipline industry veteran, Jim Wall (CEO of Challenge Design Innovations), and Rocks Edge Gear owners Mike and Mark White to design gloves to meet the unique needs and demands of the zipline and aerial adventure park industry.
"Since building our first zip line tour in 2008, we had been searching for hand protection that could stand up to the rigors of working with cable, but still would allow for the dexterity needed to work with life safety equipment. We knew what we wanted but it didn't exist yet," said Corey Wall, current owner of CDI. "Mark and Mike White had the expertise to make our ideas a reality."
The Rocks Edge Gear team applied their extensive experience with product development to hand-select quality materials and reached out to manufacturers known for their attention to detail and consistency in production. The CDI team provided expert input to develop the design and subjected prototypes to a battery of field tests.
Within the year, production began on industry-leading products like the Rocks Edge Zipline Pro/Rappelling Glove, designed with triple-layer palm protection, kevlar stitching, and excellent heat dispersal; and the Rocks Edge Zipline Hand Brake Strap, a heavy-duty leather accessory which was developed for hand-braking and speed control on zip lines.
"The pro-series gloves provided a much needed affordable solution for course guides and other professionals needing a tough but functional glove," says Matt Marcus of High Country Hardware (CDI's equipment division). "And the Brake Strap was revolutionary for its durability and versatility."
To meet the needs of the fast-growing Aerial Adventure Park industry, the Rocks Edge Zipline Client Glove (both short cuff and long cuff versions), as well as the Adventure Park Glove was introduced as great low-cost options for zipline and adventure park operators to provide to their customers/clients use while traversing the course.
Challenge Design Innovations will continue to produce the same great products and deliver the same outstanding service Rocks Edge customers have come to expect.
Customers going to https://rocksedgegear.com will now be redirected to CDI's gear and equipment division at https://highcountryhardware.com for product information and online sales.
About Challenge Design Innovations
A second-generation family-owned and operated business, CDI designs, builds, inspects, trains, certifies, and equips ropes courses, challenge courses, aerial adventure parks, ziplines, climbing walls, and tactical training courses. Challenge Design Innovations has undergone a strict peer-review process to earn Association for Challenge Course Technology vendor accreditation. All design, installation, and services comply with current ACCT/ANSI standards. High Country Hardware is the gear and equipment division of CDI.
Challenge Design Innovation Inc: https://www.challengedesign.com/
Facebook:https://www.facebook.com/challengedesigninnovations/
Instagram: https://www.instagram.com/challengedesigninnovations/
High Country Hardware: https://highcountryhardware.com
Rocks Edge Gear: https://rocksedgegear.com



###
Share on Facebook