Posted by: Lindsey VanBuren 2 years, 8 months ago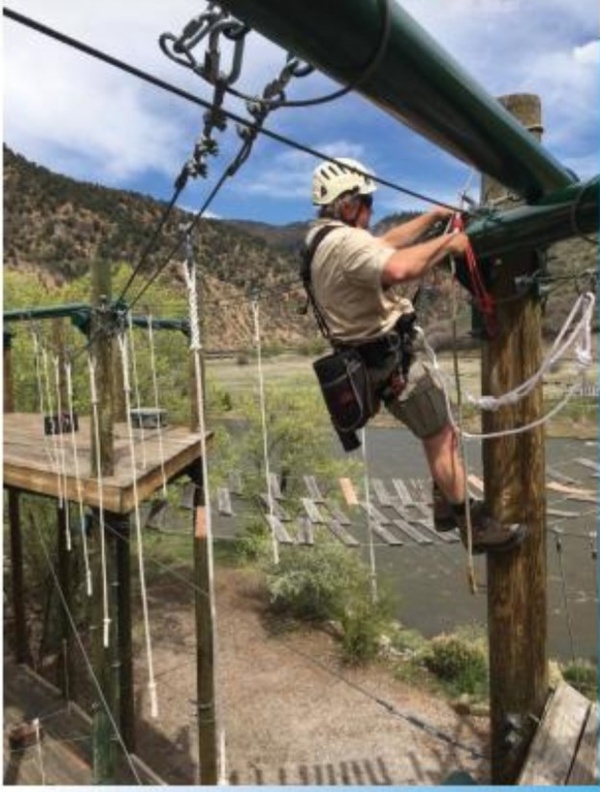 INSPECTION PREP- How to get the most out of a professional inspection

By Corey Wall
Challenge Design Innovations

It's that time of the year again. Some of you may be filled with excitement and anticipation, others may be plagued with dread. Nevertheless, it's
time for your professional inspection. Whether your course is on an annual or more frequent professional inspection cycle, it can be an expensive and time-consuming (but valuable) process. A little preparation and foresight can help you get more out of the experience.
BEGIN AT THE BEGINNING
Know what you need before you book your inspection. Check with your course manufacturer, insurance provider, and/ or any applicable regulatory agencies to learn the inspection requirements for your site. The ACCT regulations map can help.

Hire the right person for the job. Do they have the necessary certifications and qualifications? Do they have experience with and understand the systems installed at your site? Review the scope of work so both you and the inspector know what will and will not be included in the inspection process and what standards will be applied.

Continue at: https://issuu.com/beardsleypublishing/docs/api_win21/57
Share on Facebook